imPACT: December 2019
imPACT
Welcome to the official newsletter of the Pulmonary Fibrosis Australasian Clinical Trials (PACT) Network. ImPACT is a quarterly newsletter which aims to update, engage and educate PACT members about cutting edge pulmonary fibrosis clinical trials and research developments.
Become a member
Message from the Chair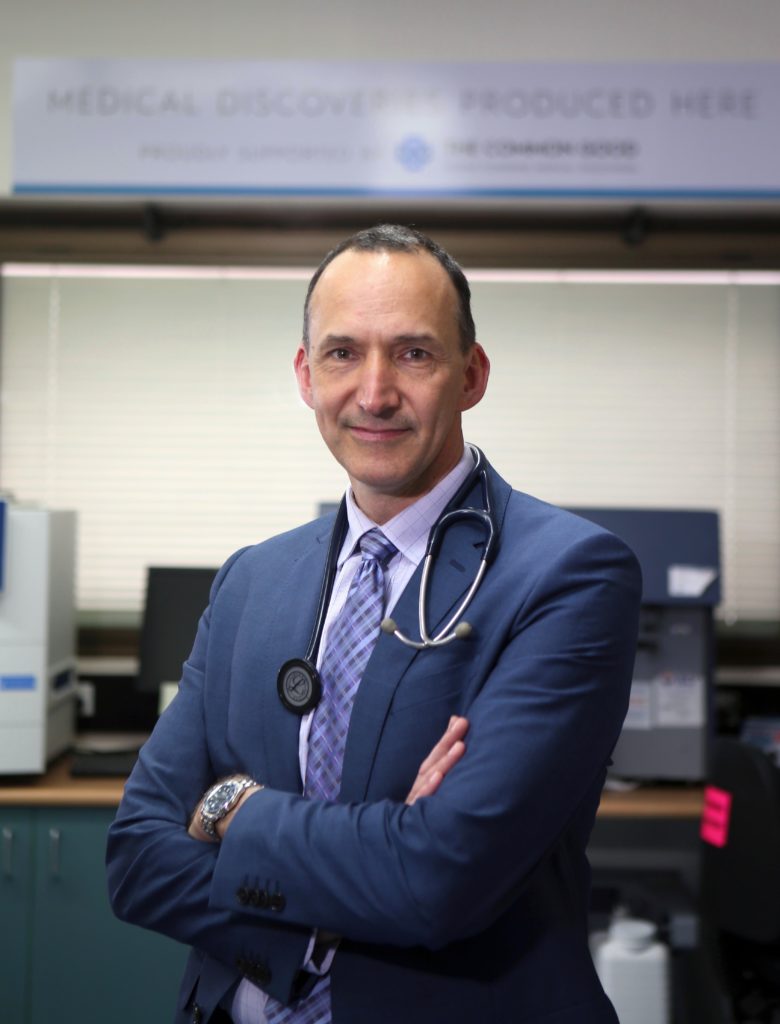 Welcome to the second issue of imPACT! 2019 has proven to be a very promising year for the field of pulmonary fibrosis. The tantalising results from the SENSCIS (Nintedanib for systemic sclerosis associated interstitial lung disease) trial, published in the New England Journal of Medicine in May 2019, set the tone for the rest of the year. The European Respiratory Society (ERS) congress, held in Madrid, September 28th to October 2nd, delivered, in a single morning session, multiple milestone studies. Dr Lauren Troy, Royal Prince Alfred in Sydney, reported the results of the Australian COLDICE study, which showed that in patients with interstitial lung disease requiring a biopsy, bronchoscopic cryobiopsy was concordant with the more invasive surgical lung biopsy. In the same packed session, a series of presentations, for the very first time, supported the effectiveness of antifibrotic therapies outside their use in idiopathic pulmonary fibrosis (IPF). The progressive fibrosing interstitial lung diseases (PF-ILD) are a group of interstitial lung diseases that have a similar poor prognosis akin to IPF, with few treatment options – until now. Dr Kevin Flaherty, University of Michigan presented the results of the INBUILD study, which confirmed that the antifibrotic nintedanib was effective in a wide range of progressive fibrosing lung disease other than IPF (including hypersensitivity pneumonitis, non-specific interstitial pneumonitis, connective tissue disease associated interstitial lung disease,, and unclassifiable ILD). Dr Toby Maher, London, presented results of a study of pirfenidone in unclassifiable interstitial lung disease – and again the message was that antifibrotic therapy was effective in fibrosing interstitial lung disease, regardless of the radiological or pathological pattern. However, these exciting results need to be tempered by the current restricted availability of antifibrotics – in Australia, antifibrotics are only on the Register of Therapeutic Goods and subsidised by the PBS for patients with mild-moderate IPF; similarly, in New Zealand, antifibrotics are funded by PHARMAC only with specialist application after discussion at an ILD multidisciplinary meeting for patients with mild-moderate IPF..
A key part of PACT's mission is to facilitate increasing engagement and involvement of patients / consumers on their care and in research and research decision making. Pleasingly there is a trend for similar engagement around the world often employing digital technologies to close the gap between healthcare providers and consumers. Again at ERS, it was exciting to see Dr Marliese Wejsenbeek, from Erasmus University Medical Center in Rotterdam, report on the 'Starliner' study which demonstrated the feasibility of consumer engagement in ILD care through the creation of a 'digital ecosystem' with smart devices, and home monitoring with spirometry / accelerometery. These initiatives allow patients to become true partners in care and research. The PACT team looks forward to updating members with exciting consumer engagement initiatives in coming months – stay tuned!
With all of this activity, and the new trials outlined below, the PACT team and our members all over Australia and New Zealand are excited that the outlook for IPF is now completely different compared to only a few years ago. We look forward to working with you all through 2020. On behalf of the PACT team we wish you all a very happy and safe holiday season.
Professor Dan Chambers,
PACT Chair
Help Identify Research Priorities for Pulmonary Fibrosis
Take part in the final stage of the CRE-PF's Identifying Research Priorities for Pulmonary Fibrosis (PF) study. This involves ranking the ten most important research questions that were identified in the initial stages of the study.
Healthcare professionals and researchers involved in PF, along with people living with PF and their carers, are invited to participate.
The survey is open until Sunday 22 December and will take 10-15 minutes to complete.
Complete the survey
Message from the CRE-PF – A Brief Update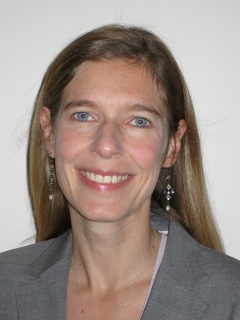 The Centre for Research Excellence in Pulmonary Fibrosis (CRE-PF) continues to build national infrastructure for quality research into Pulmonary Fibrosis in Australia. The Australian IPF Registry, and the broader Australasian Interstitial Lung Disease Registry and their linked biobanks are continuing to recruit and invaluable data is being collected. These registries are the focus of multiple nation-wide studies including a national IPF genetic study, a study investigating the patient experience of IPF diagnosis and treatment, and the first-ever national IPF health economic study.
The epidemiology and health economics stream team are investigating the public health and economic burden of IPF in Australia, with the aim of generating the first complete epidemiological map of IPF disease-burden in Australia.
The team, including Dr Ingrid Cox, Dr Barbara de Graaff, Prof Haydn Walters and Prof Andrew Palmer will identify for the first time exactly how many new cases of IPF are diagnosed every year, as well as estimate the total number of people suffering with IPF in Australia. We have already recruited 157 people with IPF from around Australia within the Australian IPF Registry who have completed detailed questionnaires on costs associated with IPF and its impact on their quality of life. Many have consented to allow us to access their health records to allow us to assess the impact of IPF on the number of times they are hospitalised, see their GPs and other medical services, and how much and what types of medications they are using. This information will be used to develop a computer simulation model of the course of IPF, allowing us to identify cost-effective interventions that will maximise the quality of life for people with IPF. National data from all death records that mention IPF are being integrated with this model to give us a calculation of the total numeric disease burden. In addition, we have undertaken a major international review of similar studies to see what we can learn from other countries, as well as to identify the knowledge gaps in the scientific literature around the globe; we will be attempting to fill the gaps with our Australian research data.
We continue to strive towards better care for our patients with PF. Please see our website for more details on our CRE-PF program.
Yours sincerely,
A/Prof Tamera Corte (CIA for CRE-PF)
Trial Update
It is so heartening to be able to speak optimistically about the future when we see our patients with IPF and other interstitial lung disease in the clinic. Not only do we have two approved drugs, but there are multiple potential breakthrough treatments in clinical development right now, many of them in late phase clinical trials. There is a lot of activity with agents which block the 'autotaxin-lysophosphatidic acid' (autotaxin-LPA) pathway. LPA is known to be a key mediator in lung fibrosis – a real 'bad guy' when it comes to IPF. Blocking makes a lot of sense. After a false start when the first of the drugs designed to block LPA was found to cause liver toxicity, there are now several next-generation agents in the pipeline, including that being studied in the Isabela studies, sponsored by Galapagos. Boehringer-Ingelheim, the makers of OFEV (nintedanib) have shown their ongoing commitment to the field by joining forces with Korean company Bridge Biotech to develop another autotaxin-LPA inhibitor. More details can be found here. A next-generation drug related to the first of this class to be studied in IPF, but without the associated liver problems, is also undergoing further development.
A further innovation has come from Respivant which has recently commenced recruitment for the SCENIC trial, their study of high dose inhaled cromoglycate for IPF. Cromoglycate is a drug which has been used for decades, in lower doses, to treat asthma, but which has been known for a long time to have antifibrotic properties. The SCENIC trial is currently recruiting patients with IPF to a trial of high dose nebulised cromoglycate or placebo. A pleasing aspect of the SCENIC trial is the inclusion of cough monitoring as part of the screening process, and cough itself as a key outcome for the trial. We and our patients well know how severe and intractable the IPF cough can be.
The ATLAS study from Avalyn Pharma is also trialling inhaled pirfenidone solution for IPF. Some of the other promising agents in development include the connective tissue growth factor inhibitor Pamrevlumab (NCT03955146), a pentraxin inhibitor called PRM-151 (NCT02550873) amongst others.
Another exciting initiative, which PACT will be embracing in months to come, is the personalisation of care which is now possible because we understand so much more about what causes IPF and other fibrosing interstitial lung diseases. The 'one size fits all' approach is making way for an age where we can be a lot smarter about choosing the right drug for the right patient at the right time. More to come in 2020!
Grants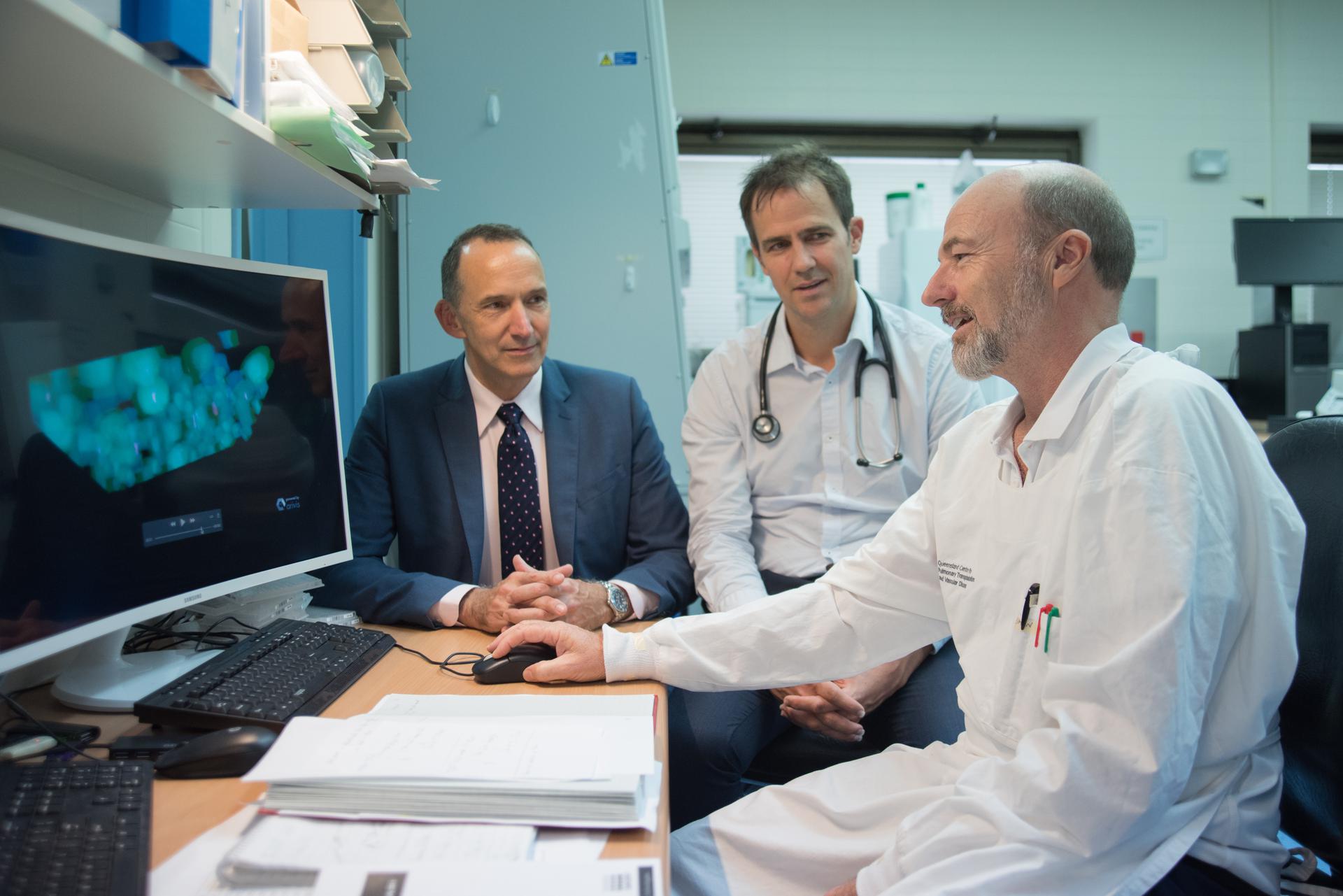 The Australian Government is investing in clinical trials to improve treatments and discover cures for debilitating and deadly rare cancers, rare diseases and areas of unmet need. The next application round for the Medical Research Future Fund – Clinical Trials Activity – Rare Cancers, Rare Diseases and Unmet Need Initiative was recently announced.
The purpose of this research funding is to:
increase clinical trial activity in Australia and develop new drugs, devices and treatments; and
increase opportunities for patients involved in clinical trials and benefiting from the latest research; and
reaffirm Australia's position as a preferred destination for clinical trials.
Pulmonary fibrosis clinical trials certainly fit the remit for this initiative. Applications close Wednesday 5 February 2020.
For more information about this grant, please click here.
Upcoming Event
TSANZ Annual Scientific Meeting, 27-31 March 2020, Melbourne
It has been another busy year on the Interstitial Lung Disease (ILD) front and with the Thoracic Society of Australia and New Zealand (TSANZ) Annual Scientific Meeting in Melbourne in 2020, we are fortunate to have a strong ILD presence.
There will be two dedicated ILD symposia during the meeting, which should be of great value to clinicians, nursing staff and allied health. In addition, there will be oral abstracts and poster sessions featuring much of the local talent. For more information and to register, click here.
TSANZ speaker profile
Jeremy Wrobel is the convenor and Greg Keir is the deputy convenor of the Orphan Lung Diseases, Lung Transplant, Interstitial lung Disease and Pulmonary Vascular Disease (OLIV) special interest group of TSANZ.
Greg and Jeremy have developed the ILD program within the TSANZ conference 2020.
Register for TSANZ 2020
Five Minutes with a Pulmonary Fibrosis Researcher –
Prof Anne Holland, Lead Investigator of the PFOX trial
Lead Investigator of the PFOX trial
Five Minutes with a Pulmonary Fibrosis Researcher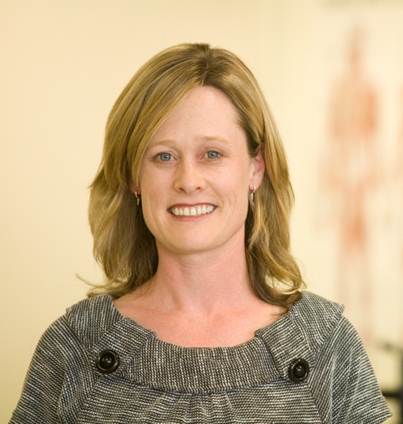 Prof Anne Holland, Lead Investigator of the PFOX trial
Tell us a bit about yourself and why you chose PF as your research area:
I am a physiotherapist and have worked in pulmonary rehabilitation for many years. When I started my research career I would occasionally have people with PF coming through my rehab program, but there wasn't much science to back that up. It also struck me that people with PF had fewer treatment options than people with other types of lung conditions who came through my program. I started off by running a trial of pulmonary rehab (we were the first in the world to publish such a trial) and from there my research has expanded to investigate a range of non-drug treatments for people with PF.
Describe your trial in a couple of sentences:
The PFOX trial (Pulmonary Fibrosis ambulatory Oxygen trial) is looking at whether portable oxygen concentrators can help people with PF to be more active in daily life and reduce symptoms such as breathlessness and fatigue. Although we know that people with PF often have low oxygen levels during exercise, we don't know whether 'correcting' this makes people feel and function better. The PFOX trial will answer that question.
Tell us how this trial came about:
In Australia we are fortunate to have expert researchers in both PF and in oxygen therapy. I was able to build a team that included all the experts we need to do this study. Over many years our team built a strong case for why this study needed to be done, by conducting smaller studies that provided convincing data around patient need and the potential of oxygen therapy (Drs Yet Khor, Jyotika Prasad and Leona Dowman undertook key studies as part of their PhDs). Eventually we had the data we needed to support the need for the PFOX trial, for which we were fortunate to receive National Health and Medical Research Council funding in 2018.
What do you hope this trial will achieve?
I hope this trial will provide a clear answer on the benefits and the costs of portable oxygen concentrators for people with PF. The decision to start using oxygen therapy is often a very stressful one for people with PF and their families; whilst some people find oxygen very helpful, others associate it with a downturn in their health. I hope that the PFOX trial will provide clear information about the benefits people can expect from oxygen therapy, so that these treatment decisions become less stressful.
What has been the biggest challenge of the trial so far?
Equipment! Half the portable oxygen concentrators used in this trial are 'sham' devices, which means they look identical to the normal concentrators but only deliver air. This is really important for the quality of the trial – it's like giving a placebo pill, it means the participants, doctors and researchers don't know what treatment each person is receiving, which prevents us making assumptions about which treatment is better. But the logistics of making a 'sham' device are pretty challenging. It's all sorted now and the trial is up and running, so I am sleeping better.
The people working on this trial are:
Our team of researchers are from Melbourne (Christine McDonald, Ian Glaspole, Nicole Goh, Graham Hepworth, Ross Vlahos), Sydney (Tamera Corte), Brisbane (Dan Chambers), Tasmania (Andrew Palmer) and from Sweden (Magnus Ekstrom, Magnus Skold, Jonas Einarsson, Leif Bjermer). Another key person is Dr Mariana Hoffman Barbosa, our trial manager. We have a fabulous team of trial coordinators across our 6 sites who make sure the trial runs properly and stays on track.
What do you see as the biggest evidence gaps in PF care? What are the clinical research priorities?
There have been great advances in PF research since I started in this area. It's very exciting that we now have treatments that slow down progression. But we also need treatments that improve how people with PF feel and function. I'm looking forward to a future when people with PF have access a range of treatment options that improve symptoms, quality of life and survival.
Membership
The PACT network continues to build our membership and welcomes new members across all aspects of pulmonary fibrosis clinical research, care and support.
We invite you to encourage your colleagues to join our growing community here.
Join our community